We simply buy and sell The Best Used Offset Printing Machines from U.S.A & Western Europe
Experts in Used Offset Printing Machines
Media Print & Pack is one of the oldest importers of used offset printing machines in India. Based in New Delhi, we have been supplying the Indian printing industry with quality pre-owned printing equipment since 1992.
Although we specialize in Heidelberg and Komori Offset Printing Machines, we also carry offset printing machines of brands like Adast and Polly. In our post-press stockpile, you will find a good selection of finishing equipment from brands like Polar, Scheider, Bobst, Muller-Martini, and MBO, etc.
We are a regular participant at major Offset Printing Exhibitions including IPAMA, PAMEX, Interprint, and etc. and members of various related trade organizations.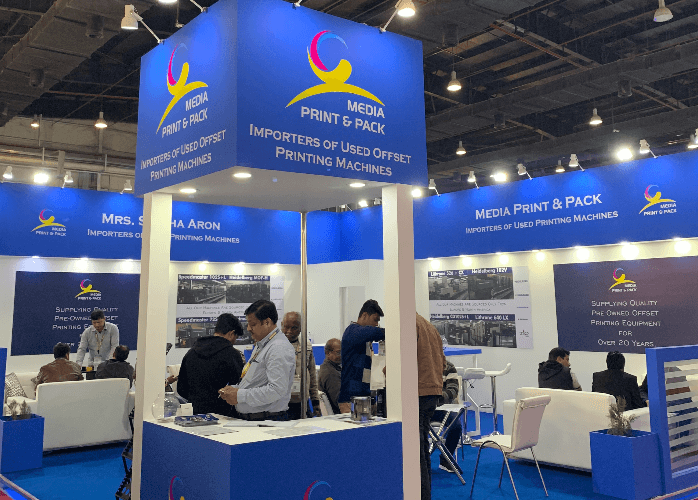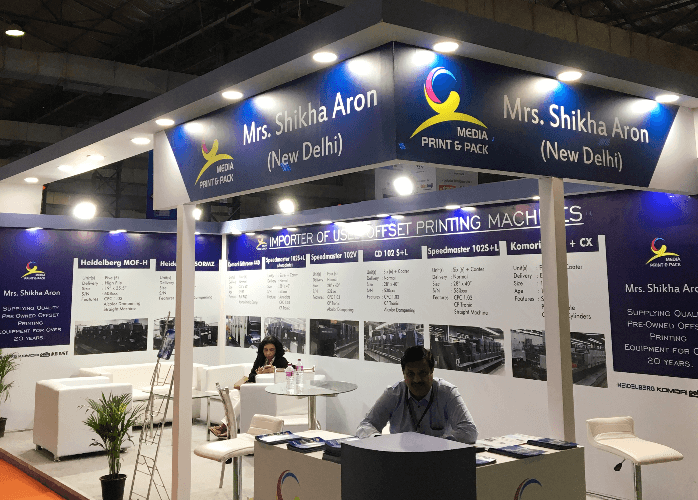 All our machines are imported ONLY from USA and Western Europe
We only buy machines from our approved suppliers in North America & Europe. Our supplier base remains largely unchanged over the decades and is built on a foundation of trust. Being one of the oldest importers of used offset printing machines, we have been buying machines from North America since 1992, our industry experience combined with deep-rooted working relationship with our regular suppliers enables us to provide you with high quality used offset printing machines.
United States Of America (U.S.A.) | United Kingdom (U.K.) | Sweden | Denmark 
Germany |Austria | Belgium | Netherlands | France | Spain | Italy
All our machines are inspected at the printer's facility abroad by qualified engineers ensuring complete transparency regarding the mechanical and technical condition of the machine. In the rare event that a machine requires replacement of any parts, we are able to source them directly from the original manufacturer abroad and have the installation done by well-qualified engineers prior to the machine.
Offset machines inventory 
Offset Machines Inventory
Experience is our Most Valuable Asset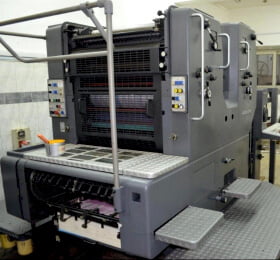 Offset printing machines are well known for their remarkable low-cost...
Read More
Two color offset printing machines can bring a new range...
Read More